A NOTE FROM THE USD 466 SCHOOL HEALTH OFFICE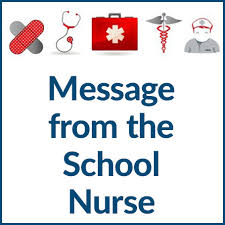 PARENTS,
PLEASE, BE AWARE OF SOME COMMON WINTER HEALTH CONCERNS:
**Flu Season is Here!
We are being made aware of a few cases of flu (Both type A and type B) in the school and the community. The CDC recommends a 3-step approach: 1. Get a Flu Vaccine-It's not too late! 2. Stop the spread: wash hands often; avoid touching eyes, nose & mouth; clean frequently touched items; cover coughs & sneezes 3. Take antiviral medications if prescribed by your doctor
**Students should stay home until fever free for a FULL 24-hours and are able to fully participate in school activities.
** Stomach "Bugs"
Often caused by norovirus, stomach "flu" or "bug" is highly contagious. Prevention includes frequent hand washing and cleaning contaminated surfaces and laundry.
**Students must remain home for a minimum of 24 hours after vomiting, diarrhea and/or fever stops. They should be able to tolerate normal meals before returning to school.
** Strep Throat
Strep throat is caused by a bacterial infection and is more common in children than adults. As with other illnesses, prevention involves hand washing and covering coughs and sneezes. Symptoms may include sore throat and fever. Testing at a doctor's office is needed to diagnose and treatment involves antibiotics. Some cases of positive strep screens have been found to not have the typical fever associated, only the sore throat.
**Students should not return to school until 24 hours after starting antibiotics and being fever-free.
** Head Lice
Head lice are a common annoyance and can occur year-round. They do not cause illness and do not jump or fly. Lice are primarily spread through direct head-to-head contact, and less commonly through shared personal items. Lice medicines kill live lice; your doctor can make suggestions for specific products. Home remedies and holistic treatments have not been shown to be effective.
**Children should be taught to avoid sharing items such as hats, combs, brushes, scarves and pillows.
THANK YOU FOR YOUR CONTINUED COOPERATION IN PREVENTING THE SPREAD OF ILLNESS IN OUR SCHOOLS!
SINCERELY,
NIKI DEPPERSCHMIDT, RN
USD 466 SCHOOL NURSE
PLEASE, CALL THE USD 466 HEALTH OFFICE AT 620-872-7660 FOR ANY FURTHER HEALTH CONCERNS, OR QUESTIONS!
**Notices are not sent home when isolated cases of common concerns occur. Parents should remain alert for these common health issues throughout the school year.**