NEW ISOLATION REGULATION FOR POSITIVE INFLUENZA!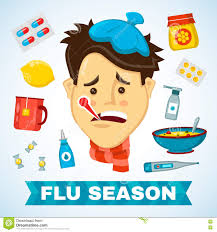 We are beginning to have more reported cases of positive influenza in Kansas and Scott County. In response to these confirmed cases and inquiries state-wide to the KDHE on the management of these cases the KDHE has issued notice of a new regulation regarding isolation of students/ individuals testing positive for influenza. The regulation is as follows.
Kansas Administrative Regulation 28-1-6 states that a person that has tested positive for influenza shall remain in home isolation for 7 days after onset of symptoms. A doctor does that the authority to alter this requirement based on nationally recognized guidance.
Our school policy will then remain after that point that a student must be free from fever, vomiting, or diarrhea for 24 hours without the aid of medication prior to returning to school.
If your child has been diagnosed with influenza, please notify the school health office. If you have any questions or concerns, please call the health office or email me at ndepperschmidt@usd466.org.
Thank you for your cooperation and help keeping our students healthy!
Niki Depperschmidt, RN
USD 466 School Nurse
Scott City, KS 67871
620.872.7660