GCCC Dual Credit News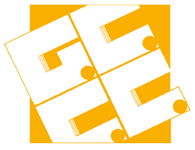 News & Updates from GCCC Outreach
GCCC Fall 2020 Enrollment - TBD
Due to the challenges associated with COVID-19, our SCHS enrollment night is postponed until further notice. Please stay tuned for late summer or early fall dates that we can coordinate together to enroll your students, talk to parents, & more!
---
Accuplacer Placement Testing:
SCHS student's interested in re-taking the Accuplacer Placement Exam will soon
have that opportunity in Scott City. Please email Mrs. Whipple to make arrangements for testing.
Please click on the link below to take practice accuplacer tests. Tip...For the Math section review Statistics'.
https://accuplacer.collegeboard.org/student/practice and/or download the web-based app (https://accuplacerpractice.collegeboard.org/login).
While it's true our campus is closed to the public, our services are very much open for business!
Our Admissions Office is hosting virtual tours at this time, which include an audio/video tour of campus. Tours also include Zoom meetings with Admissions, Financial Aid, Advising, & any other academic program or activity to fit students' needs!
Campus tours can be scheduled in both English and Spanish! Schedule yours today or reach out to admission@gcccks.edu or
620-276-9608.

---
Check Transfer Courses

We encourage our students, parents, coordinators, and counselors to review the Kansas Board of Regents Transfer portal.

This tool allows students and parents to check the transferability of courses when making decisions about college classes during high school!