SCES Important Dates and Information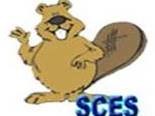 SCORE Summer Camp
Tentative Dates June 15-July 10. If camps are approved, we will do a combination of small group & virtual activities. Activities will be 2-3 hours per day. We will send out a calendar soon.
Gesell Screenings for incoming Kindergarten students
June 15-June 19 by appointment
Online Enrollment for 2020-2021 open

SCES Office Opens 8/3/20
Enrollment
Thursday, August 6-Enrollment @ SCES or Enrollment can be completed online.
Orientation
Wednesday, August 19. Session 1-6pm, Session 2-6:30pm, New Families 7pm
First Day of School 2020-2021
August 25th. first ½ day Kindergarten, 1st & 2nd grade
--
Dr. Shawn Roberts, Ed.D.
Principal
Scott City Elementary School
410 E. 8th Street
Scott City, KS 67871
(620)872-7660