PowerPrep ACT Class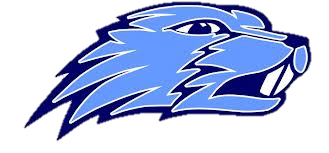 ACTPREP.INFO: /http://actprep.info/scott

Dear Parents and Students,

We will be hosting an ACT Test Prep Course taught by Power Prep, a Midwest-based
company that has specialized in ACT preparation for 15+ years.
This class is designed for any student who wants practical and relevant information
on how to increase their ACT score. Although targeted towards Juniors, all grades are
welcome to participate. Taught by Carolyn Devane, who has taught over 45,000 Kansas students, this course
helps prepare students for what to expect on the ACT and provides resources,
insight, and strategies for improving performance.

The class will be held on:
Wednesday, February 23, 2022
8:00am - 12:15pm CT
Cost: $65 ($55 with early-bird discount)
Alternative Early Option in Oakley:
Wednesday, September 28, 2022
Further information can be found here. You will have to provide your own transportation.

Spaces are limited and classes usually fill up, so please register your student today at:
ACTPREP.INFO/ https://actprep.info/scott

An early bird discount of $10 expires at midnight on Sunday, February 16, 2022..

Improving your ACT score can result in:
Eligibility for increased scholarship funds
Greater likelihood of acceptance to the college/university of your choice
Opportunities at more colleges/universities

To learn more about this opportunity, go to ACTPREP.INFO/scott
For more info about private tutoring starting at $55/hr, go to http://actprep.info/tutoring
Receive 50% off your first 60-minute session!


Suzette Price
SCHS Student Services Coordinator/Counselor
College & Career Planning
Scott Community High School
620-874-1332