Project Graduation Information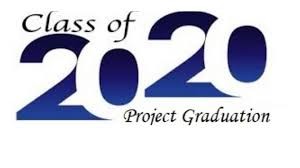 The event will begin at the Scott City Municipal Pool on Sunday, July 5th, 2020 at 5:00 pm, with a dance from 9:00PM until 11:00 p.m. There will be a fireworks show at 11:00pm to send our seniors off! All SCHS students are invited to attend the dance to say farewell to the seniors. EACH senior may invite one guest to the dance. There is no charge for the evening's activities. Only seniors will share the fun, food and prizes from 5:00p.m.until 9:00pm.

The appropriate "PEACE OF MIND agreement" on this page MUST BE SIGNED BY BOTH STUDENT/GUEST AND PARENT OR GUARDIAN. Bring your Peace of Mind agreement with for admission into the dance. Please park at the ball field parking lot and walk over to the main entrance of the pool.

**Incase of inclement weather make up date will be July 11th.